Virtual private server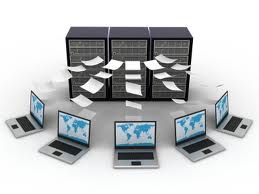 You can't decide between shared hosting and a dedicated server?
A webhosting account maybe is not flexible enough. Too dependent on general server settings. Too little control for you. But dedicated servers are expensive.
What's the solution? A virtual private server!
It's the 'Light' version of a dedicated server. A Virtual private server works just like a dedicated server, only without the expensive hardware.
How does a Virtual Private Server work?
A Virtual Private Server is your own private island on our server infrastructure. It gives you full control over a slice of a server, essentially, a container that contains an operating system. You will get "root access" (administrator access) so you can configure your Virtual Private Server.
Virtual Private Servers offer you full control over your configuration. You can easily install your own software. In many aspects, a Virtual Private Server operates just like a physical server.
A VPS is dedicated to the individual customer's needs, has the privacy of a separate physical computer, and can be configured for any need.
Virtual server, real advantages.

We use the latest generation of hardware and software. Each server is entirely separate from the other virtual private servers. As user, you have the same range of possibilities like with a real dedicated server, but in a smaller size.

Benefits of virtual private server hosting

The main advantage of a virtual private server are the low costs. Servers hardware is expensive, and servers use electricity, even if there's no traffic. By sharing hardware, you save a lot of money.

Our systems manage the load on the physical servers in a unique manner. This gives you the best performance at low costs.

Choose a solution tailored to your needs.

We stand out through our focus on our clients needs. We built our systems in a flexible manner. With our easy to use interface you have control over your systems.